In principle, my husband and I aren't really Valentines Day people. I guess we just think that we don't need a special day to tell us that we should look after each other. Personally however, I think some parts of it are kind of nice. Not that we should all celebrate the day together in an over the top 'I never buy you flowers, but today I will because I have to' kind of way, but it's nice when you can give or make something for anyone in your life who needs and likes to know you love them.
Now I still prefer a non-Valentines Day 'I love you', but here are my five favourite free things to make that I've seen around the web. Maybe you might like to give them a try. Just don't forget to use them anytime, not just next weekend!!!
1. Simple
Heart Sachet's
at Crafty Pod
2.
Embroidery Heart pin
at Maggie Makes
3. Recycled
Heart Garland
by Oh So Crafty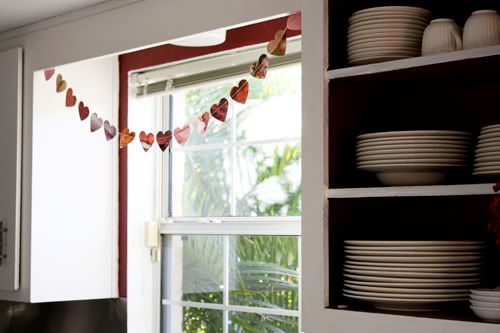 4.
Eye Pillow
(and it's not a pink heart!!) from Chubby Hobby
There you have it! Enjoy Wednesday!
ps. I've decided that Free Stuff will appear a little less frequently than it did last year, but keep a look out on Wednesdays for it. It's just a lot of work and time to prepare the post and I seem to be running very short of that lately!
Thanks! xo